WHY DO WE CHARGE FOR THE DETAILED BUILDING QUOTES FOR RENOVATIONS AND EXTENSIONS?
November 17, 2020

Getting the best value for money is something we all aim for in a transaction so, when it comes to doing a major renovation, the idea of paying for a quote may feel uncomfortable.

A quote is a detailed financial plan for a build. It can avoid unnecessary changes, disputes, extended timeframes and cost blowouts, making it quite a valuable document.

Our quotes can be more than 30 pages long and can include the cost of materials, labour and compliance requirements. To complete a thorough quote can take days, depending on the scope of the build.

Our team at Lococo Build always puts the highest level of effort, quality and attention to detail into everything we do, including quoting construction projects through our comprehensive building proposals.

We provide a personalised, transparent service with our building proposals that gives you confidence and certainty that your project will be completed to the highest of standards, on time and on budget.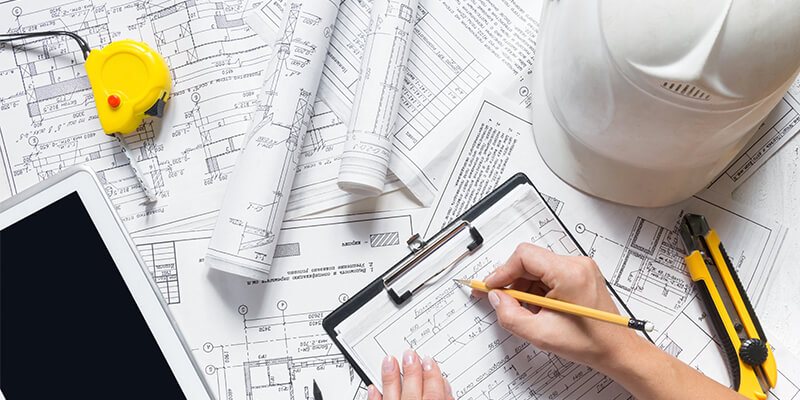 WHAT IS INVOLVED IN LOCOCO BUILD QUOTING PROCESS?
When building a custom extension or renovation, it requires a one off detailed quote that is tailored to your one of a kind home.  Your custom extension or renovation is not like a project home that is replicated hundreds of times nor should it be approached the same way.
Depending on what stage of planning you're at and what documentation you have obtained will determine the remaining steps of the pre-construction and quoting process and how Lococo Build can assist. Have you already obtained plans from an architect, engineering, interior design, surveying etc for Lococo Build to price? Depending on the construction documentation you have, will depend on where we go and the cost associated.
The Process
Analysis of plans, existing plans and construction documentation
Site visit to meet with clients; this meeting will discuss the details, requirements timeframes, constraints if applicable, budget and assess the environment
Budget and project feasibility; this includes organising approximate costings, or a "Ball Park Estimate" for the project total so you can work out your actual build cost. This Ball Park Estimate is free of charge
Consult with the relevant professionals and develop construction documents as required; An Architect, Engineer, Interior Designer and Certifier will be consulted at this time
Begin the quoting process:
Contact relevant trades & material suppliers for their pricing, negotiating accordingly
Develop timeline of events to understand project duration
Quantify expected hours on job, labour costs and assess insurance requirements
Provide a fully detailed Building Proposal
Refine the inclusions and exclusions to ensure the end product matches your vision and budget
Provide comprehensive construction details; this will include a project price, detailed scope, scheduled start date, timeline of events and progress payment schedule
On acceptance, produce a Master Builders Australia approved Contract
We will have the above deliverables provided to you in a timely manner & will maintain communication if there are disruptions at any stage of the process. Our proposals are detailed and transparent and whenever possible we will come to your home to present the final price and go through all the costs in detail.
In addition, when you pay for a quote from Lococo Build, the quote then belongs to you. We encourage you to source other quotes and invite you to compare us (our service, our past projects & resulting testimonials, our approach and our price) with other builders.
WHAT'S WRONG WITH A FREE QUOTE FROM A BUILDER?
If a builder is continually building a very similar product, such as a granny flat, they would have a good idea of what's involved and how much the project would cost.
However when it comes to renovations, as no two projects will be the same, a variation of materials and specialist tradespeople or consultants are needed. If the renovation is for an older house, surprises often turn up.
If the builder hasn't quoted correctly and a contract was signed, someone falls short.
If this happens, a builder could either take the loss from their profit, complete the work more cheaply or the tradespeople don't get paid. From here the process will continue to snowball.
Taking the time to create a detailed quote reduces the chances of a shortfall, minimising the risk of problems for builders, tradespeople and clients.
For every job a builder takes on, they might quote for several more, meaning builders need to be paid by clients for the time taken to accurately quote for a project.
WHAT IS AN ESTIMATOR?
Another tool we may use during the quoting process is an estimator. An estimator is a building professional who uses industry rates for tradies and measures the materials required to compile a quote for builders. We may submit the plans and specifications and the estimator does the rest, freeing up time to manage our projects.
An estimator charges from about $800 for a simple single-storey house to $4000 for a building that's larger and more complicated. The price ultimately depends on the plans and size of the build. This cost is then passed onto the client.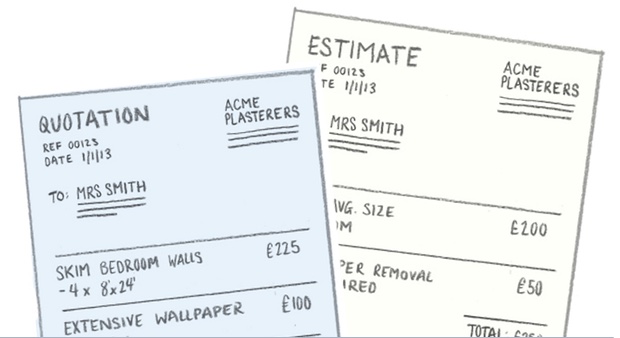 WHAT DOES LOCOCO BUILD CHARGE TO PROVIDE A DETAILED PROPOSAL?
As you can appreciate, there is a significant amount of time, effort & expense that goes into preparation of a detailed building proposal specific to your custom home project.
To provide this high level of service, we require payment of a nominal fee, which includes a consultation to review and answer any questions you may have. It is worth highlighting that this fee will be deducted from the final construction contract price if you choose to build with Lococo Build.
The fee we charge you will be dependent on the estimated length and complexity of the job. For example, a small renovation project could cost around $800. An architecturally designed full home renovation & extension with plans supplied would generally cost around $2500.
DO WE PROVIDE AN ALTERNATIVE TO THIS MODEL?
Yes, we do provide an alternate method which is "the normal builders quote"… an ESTIMATE! This is usually because they throw a m² rate at it and don't go to the effort of producing a Bill of Quantities or sourcing quotes from Suppliers and Sub Contractors. This practice often leads to unnecessary variations, disappointment and disputes during construction, not to mention extension of the construction period, costing you time & money.
We can provide an ESTIMATE the same as all other builders free of charge. We can assure you that engaging Lococo Build in the preliminary stages (and beyond) will add value to your whole construction process. Our knowledge and expertise, from planning to project handover is proven and you will find that your investment will pay dividends as our procedures and systems are well practiced and very thorough.
Please feel free to contact Lococo Build on 0410 496 676 should you wish to further discuss.